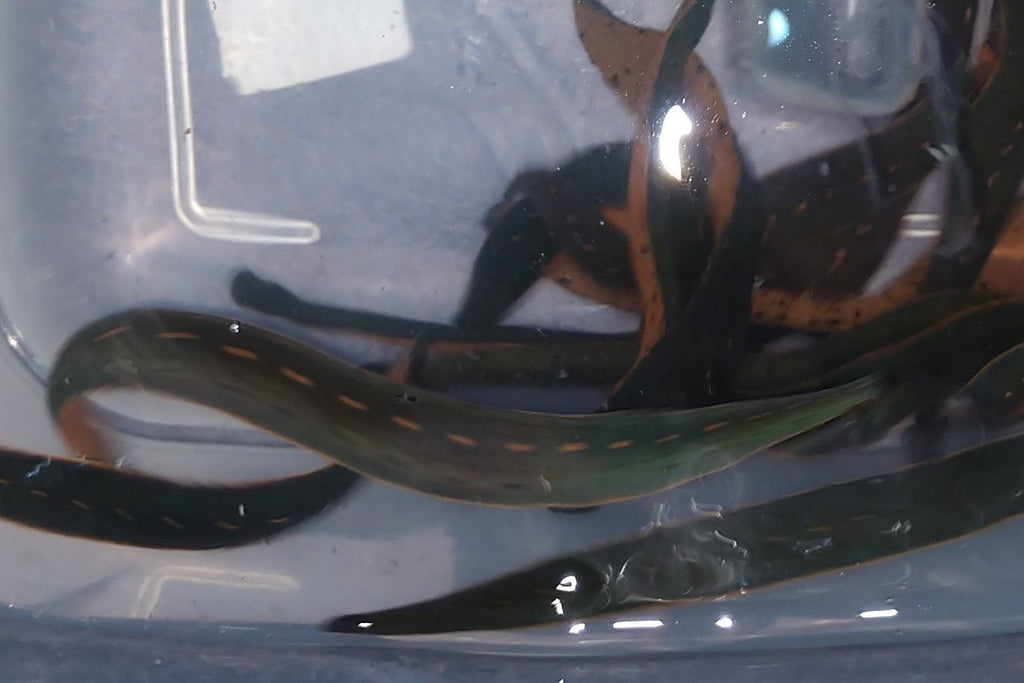 5 North American Leeches
$81.00 $93.00
SOLD-OUT 5 North American Leeches
The North American Leech is Bigger then the Hirudo , European Species , it also bares it babies without laying eggs , and the babies are held by the mother on its under belly until they are ready to feed or venture off on their own .
You might need a magnify glass to be able to see their Babies when first born
100% Delivery of live Leeches
Upon arrival you must immediately transfer your leeches out and put them into a jar of cold water. You can use rain or tap water
If there is an issue with your order, please send us a picture on the day of delivery and we will compensate for the damage.