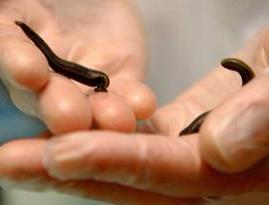 2 Hungarian Leeches Large-Size
$20.00
Medical leeches have remained a great tool for treating infections. Doctors are using medical leeches Hirudo Medicinalis (European Medicinal Leech) for microsurgery. European Medicinal Leeches are a popular remedy today.
100% Delivery of live Leeches
Upon arrival, immediately transfer your leeches into a jar of cold water. You can use rain or tap water
If there is an issue with your order, please send us a picture right after the delivery and we will compensate for the damage.
Package content:
You May Also Need: